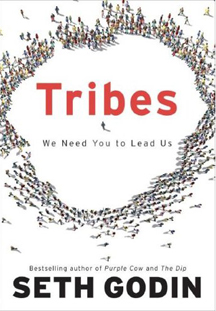 Seth Godin has written a great little book called Tribes: We Need You to Lead Us.  I posted Godin's TED Talk on the material here.  Among Godin's many challenges, he exhorts his readers to start a movement.  Here is what Godin says concerning the anatomy of a movement:
Senator Billy Bradley defines a movement as having three elements:

A narrative that tells a story about who we are and the future we're trying to build.
A connection between and among the leader and the tribe.
Something to do–the fewer limits, the better.

Too often, organizations fail to do anything but the third (bold emphasis mine).
I have friends who read this blog who are part of large church denominations.  For them, that third statement really stings.  But it doesn't have to, because movements can begin locally and expand from there.
Tribes is a book that is worthy of a quick read followed by lengthy, thoughtful consideration.  I picked up my copy from the public library for free and read it over two days.  Godin's ideas are very simple.  To have a tribe, you only need two things: 1) a shared interest and 2) a way to communicate.  From humble beginnings, a movement can build.
If you are a church leader, what are you passionate about?  What is your narrative?  What is the future that God has enabled you, by grace, to envision?  And how do you communicate with those around you?  Are others compelled by the same story?  And if so, how do you band together to begin working toward that shared future, with the fewer limits, the better?